"Huge thanks to SON DE TODOS for playing ay our wedding.  The music was one of the highlights of our wedding and everyone we talked to commented on  how good the band is.  We had the best night ever! and it really made us happy to see everyone enjoying  and dancing all night.  We had a mix of Latin, European and North-American guest and they sure danced till the end!  All our interactions with Edwin were always great and he is so professional and accommodating.  I highly recommend them if you want great live music, you won"t be disappointed."   Illeana R.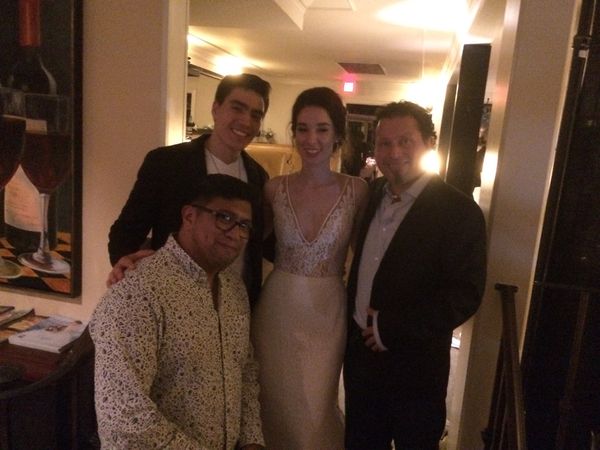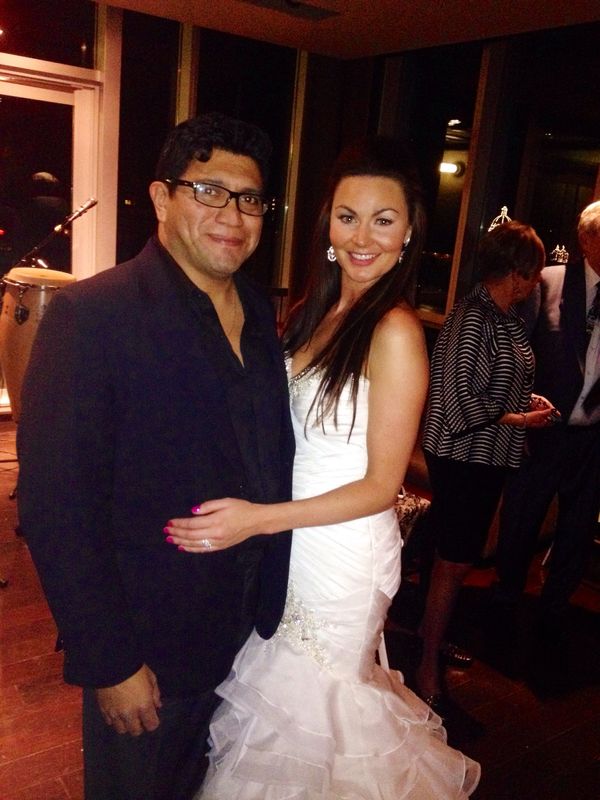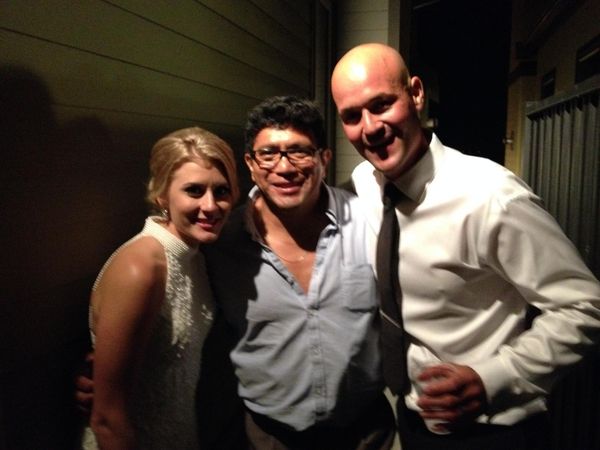 Hi Edwin;
Thank you again for your beautiful music at my husbands birthday party! You and your band exceeded our expectations and created an atmosphere combined with fun and class!
I am passing your name to everyone and hope to have you again soon…what restaurant do you play at so we can come sometime?
Thank you,
Gordon and Julie Gildemeister
----------------------------------------
 "A big thank you on behalf of all of us on the Fundraising Committee at Sunshine Hills Parent Participation Preschool!
 You guys were amazing at our 'Havana Nights' fundraiser and we loved your music! Not only was dealing with you a pleasure professionally but you were also very receptive to the guests at our event which was truly wonderful. The band added the perfect touch to our Cuban themed event and had everyone dancing! We especially loved the professional salsa dancers that accompanied you. They were the perfect addition to our night of Latin fun.
 Once again, thank you for helping make our event a huge success!"

 Nicole Favero
 Co-Chair Social/Fundraising Committee
Sunshine Hills Parent
-------------------------------
 

----------------------------------------------------------------------------------------------------------------------------------------------------


Edwin

You guys were great and the party people loved your music. My esposa loved it too and we will be using you again 100%.
 
Thank you to Edwin and his band for making our party a successful one. The music was the star of our party and the staff wont stop talking about it!!
 
Thank you,
 
Allen Vidovic
A&D Coastal Plumbing and Heating In
------------------------------
"Edwin Martinez and the members of his band  put on a professional show with music  that will defenitely get you movig.  Our viva Surrey! fundraiser was very succesful thanks to the sounds of this excellent band"
KC .  Viva Surrey Event Organizer Oct. 201


Hi Edwin!

" "Sin limite Music was amazing. Thanks so mukch for the rocking party every night. I hope to work with you again! From the entire team at Moxie's...: :)
THANK YOU!"
Kirstin Hepburn
Moxie's Classic Grill
Marketing Specialist BC
_____________________
Hi Edwin

On behalf of my family, we would like to thank you personally for such a job well done entertaining our party on Sunday, everyone was so impressed with your talent and sound, u really made the party great.

We thank you again for all your efforts and excellent performance.
We hope to speak again in the future!

Gracias!
The Niwranski family
Langley BC

------------------------------------------------------------------------------------------------------Ed;
We would like to thank you for your wonderful performance for our party on Sunday.  My husband was very pleased with the music and there were a number of our guests that made a point of advising us that they were very impressed and appreciated your music.


Pat & Bob Lloyd
Langley BC