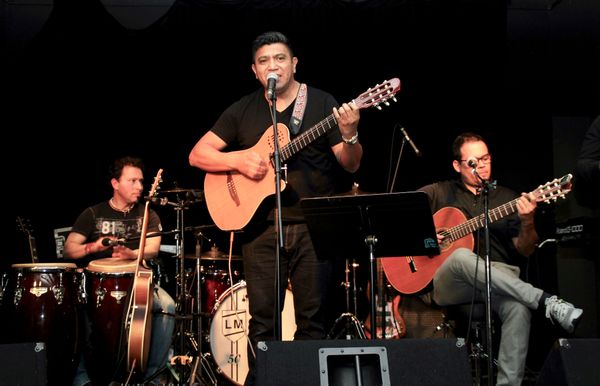 SON DE TODOS  "Trio or cuarteto" is nice, smooth and exciting.   The perfect sound for a small venue. Picture your guest grabbing their drink  while chatting  and  listening  to this fantastic trio. The songs  will bring  you  the  breze of  Cuba, the Mayan Riviera or that  "tropical warm paradise".   The trio's melodies are  intriguing  and irrersistible not to dance to.


Guitars, Cuban Tres guitar, congas.


 
Trio/Quartet Salsa Latin Band in Vancouver BC.  
All latin music for your events.
Wedding, aniversaries, concerts, salsa clubs.
Book the band/ request a quote
Fill in the form